We want to make sure that you receive an invitation that you will love. We know that with a lot of options there are a lot of questions and decisions to make. We are here to guide you and answer any questions you have. So, here is how we work.
Please send us an email, letting us know which design you love or tell us a little about your style and color scheme. Don't forget to visit our customization section to see some of the options we have available. Our designer will contact you to discuss your text and the design elements.

We will get to work designing an incredible invitation suite. You will receive your beautiful invitation as a .pdf file. After reviewing your invitation, you will send over any adjustments you would like us to make. Once you are 100% happy with your design. we will send over a design confirmation form, invoice, and payment authorization.

We will deliver your beautiful invitations approximately 3 weeks from the date of approval. Your invitation suite delivery will depending on your design embellishments. We will provide you with a delivery estimate at the time you send in your approval for print.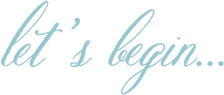 Please email us at info@imajdesign.net with your inquiry.
We look forward to working with you! Design. Create. Invite.